CityX
"CityX" is an international, socio-cultural art project. One of its key focuses is using several drawing activities in different districts of a location in order to appropriate urban areas with the aim of developing a new image of the city composed of pictographic visualisations after a detailed analysis of all of the results of the drawing activities. The project, which is based on an "idea of social city sculpture", involves the residents of the city in question in creative drawing activities. For almost a decade now, Doris Graf has been guesting with her project "CityX" in various cities worldwide. The participative art project has already made stops in ten cities across the globe - from Stuttgart and Ulm via Istanbul and Bergamo to Rio de Janeiro. One highlight was undoubtedly the "CityX - Yo, Habana" campaign launched in Havana in 2017, which has undergone updating and enhancement two years later on the occasion of the Biennale. By comparing the artistic results of both interventions, it was possible for the first time to gain a clear picture of the positive and negative changes that have since occurred so far in the Cuban capital. With its cross-channel approach and interactive design, "CityX" offers the local population the opportunity to express their perception of urban space, the insights and the emotions associated therewith - using the tool of drawing. The socio-cultural project aims at a broad representation of society and its participation in reflection processes.
Women in Mining, 2022/23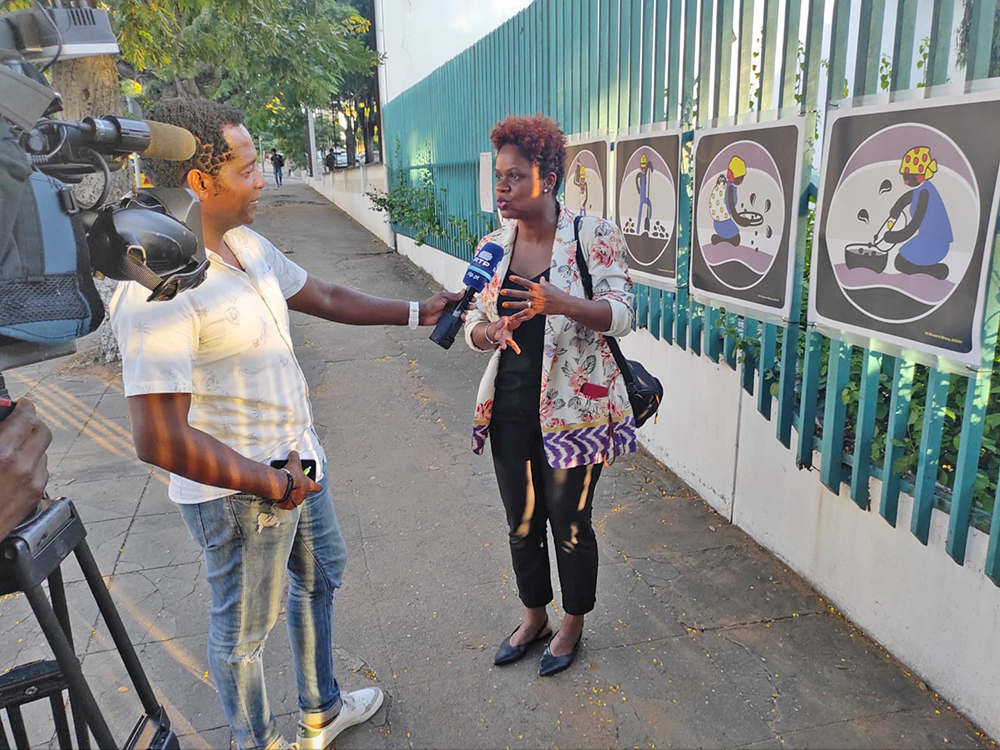 Stuttgart unter 21
Me, Bonhoeffer
Soloexhibition "Me, Bonhoeffer", 2021 Theater an der Halle Ostfildern, Germany
Me, Quarantine
13th Havana Biennial, 2019, Cuba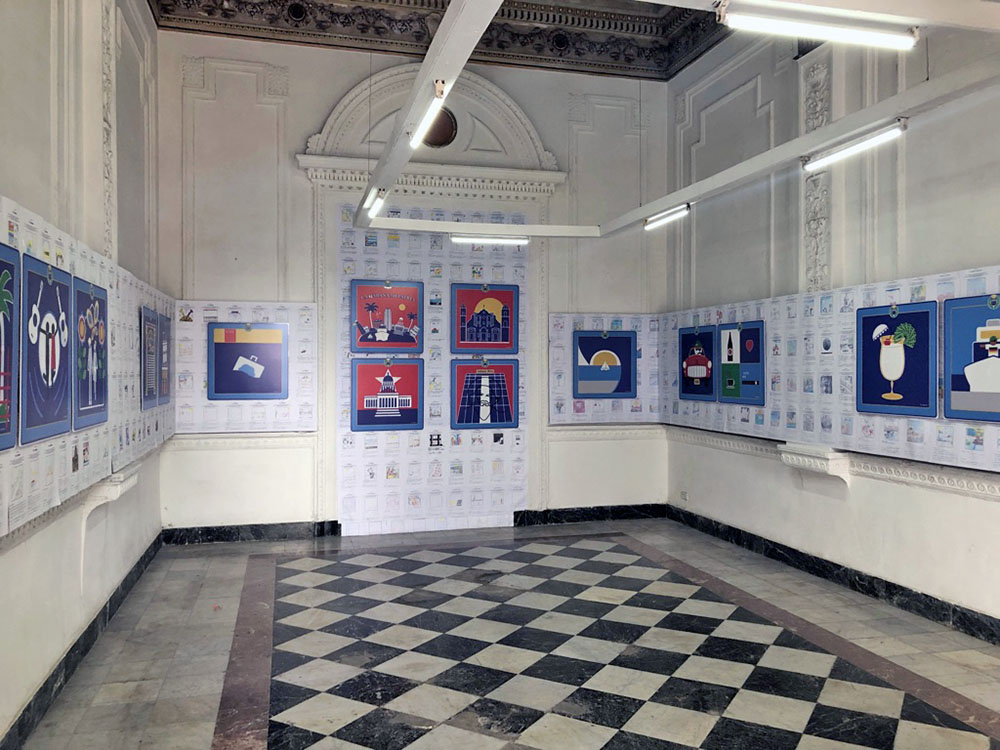 2012 CRIO Biennial, Rio de Janeiro, Brazil
With Me, Rio, which Doris Graf launched in November 2012 as the official representative of Baden-Württemberg at the "Creativity World Forum" in Rio de Janeiro, an entirely new impetus ha emerged in the artist's work: The project participants themselves were given the task to invent symbols, that expresses their personal relationship to the city.
2010 - 2017 Art Projects