Stuttgart under 21
- Young perspectives on the Stuttgart of tomorrow -
Participative art action with outdoor exhibition at the Stadtpalais Museum for Stuttgart
From June to July 2022, adolescents and young adults were invited to reflect on the urban living conditions imposed on them by society. More than 250 young people were able to reflect on their own ideas of the Stuttgart of tomorrow. They expressed their wishes and ideas artistically, both in organized and spontaneous drawing actions. Drawing skills did not play a role.
Afterwards, Stuttgart artist Doris Graf arranged all the collected works according to themes and motifs. Similar to how the participants drew and analogous to her previous CityX projects, she developed 9 pictographic images from them. In this artistic appropriation process all received drawings of the Stuttgart youth were considered. A team of youth curators together with Doris Graf decided on the type of presentation in the StadtPalais Museum für Stuttgart. From September 23, 2022 to October 31, 2022, the results, selected drawings and the 9 pictograms, were presented in the outdoor area of the StadtPalais.
The project was funded by the WEITERKOMMEN program of the Zentrum für kulturelle Teilhabe Baden-Württemberg.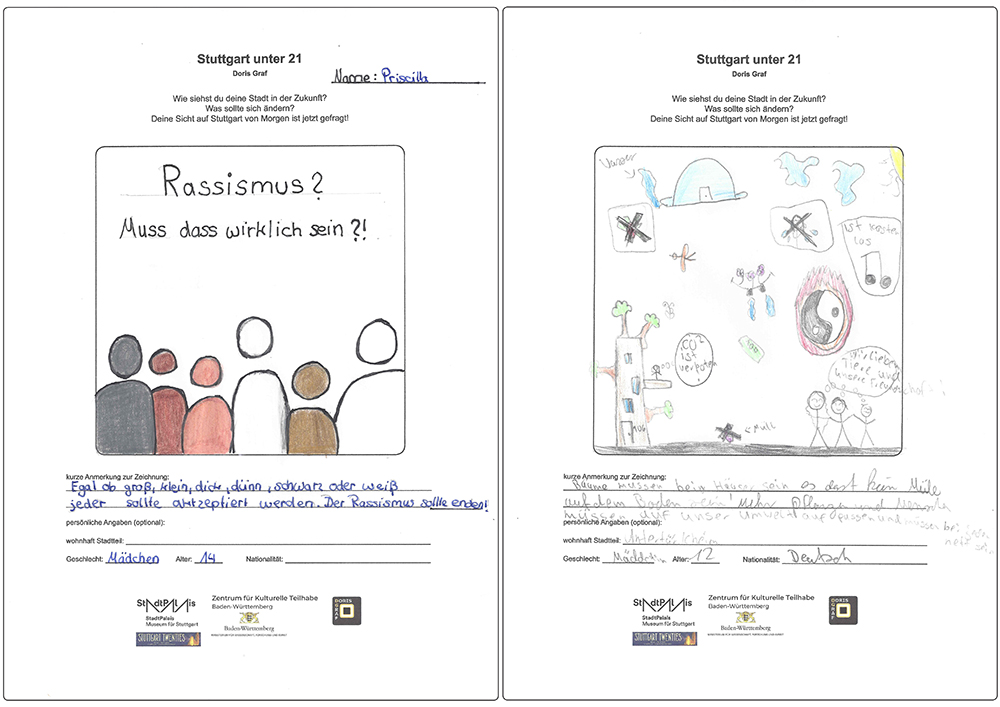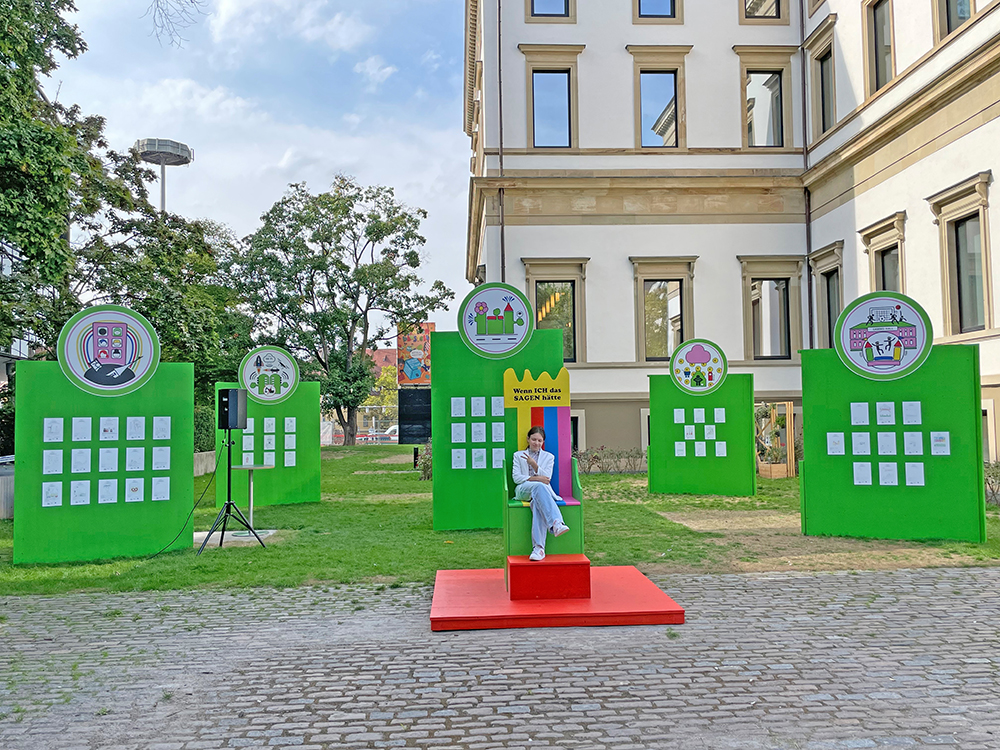 Drawings
Pictograms