CityX - Unë, Prishtina
Art Project 2022/23
Pictographic images "CityX - Unë, Prishtina" are the outcome of the participatory, socio-cultural artistic project CityX, which was realized for the first time on the Balkan island, in the time period of the Manifesta 14 in Prishtina. With the support of the Goethe-Center there, drawing activities commenced in September 2022 and took place in various locations throughout the city. People were encouraged to draw what was important to them or express changes they wished to see for a better future. Drawing skills did not play a role in this case. Following the activities, some of the collected paintings were exhibited in the National Library in Prishtina. Later, in Germany, based on 900 significant individual pictograms representations, the artist developed 13 images that reflect the concerns of the city's diverse population in a compressed form.
The results were exhibited at the Center for Narrative Practice in Prishtina from 30.10.2023 to 10.11.2023.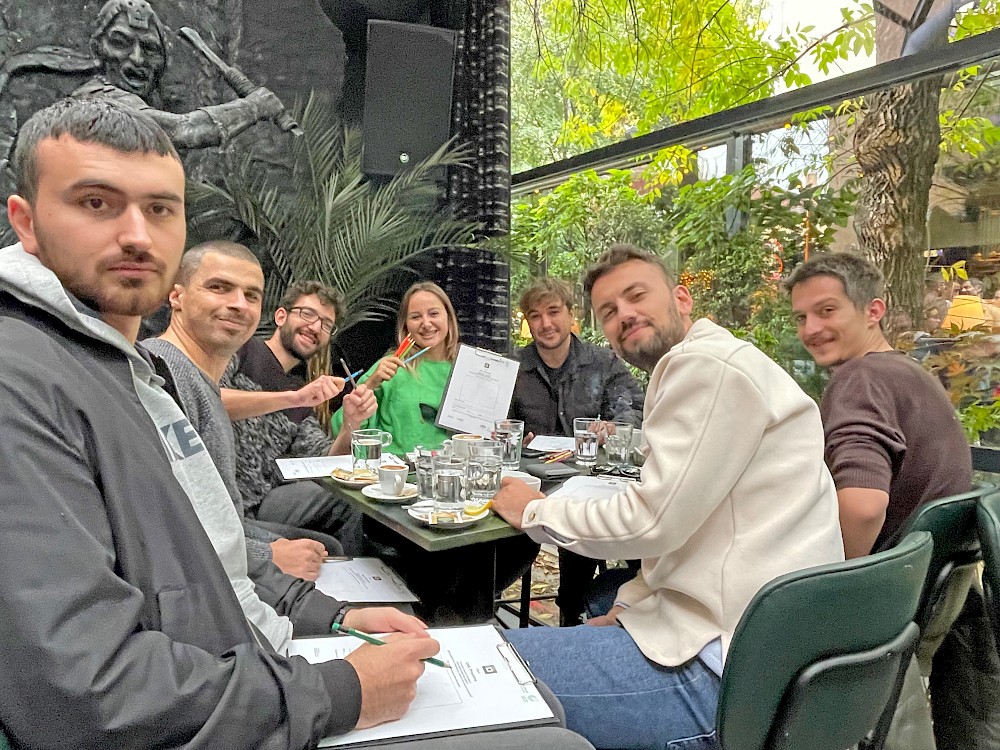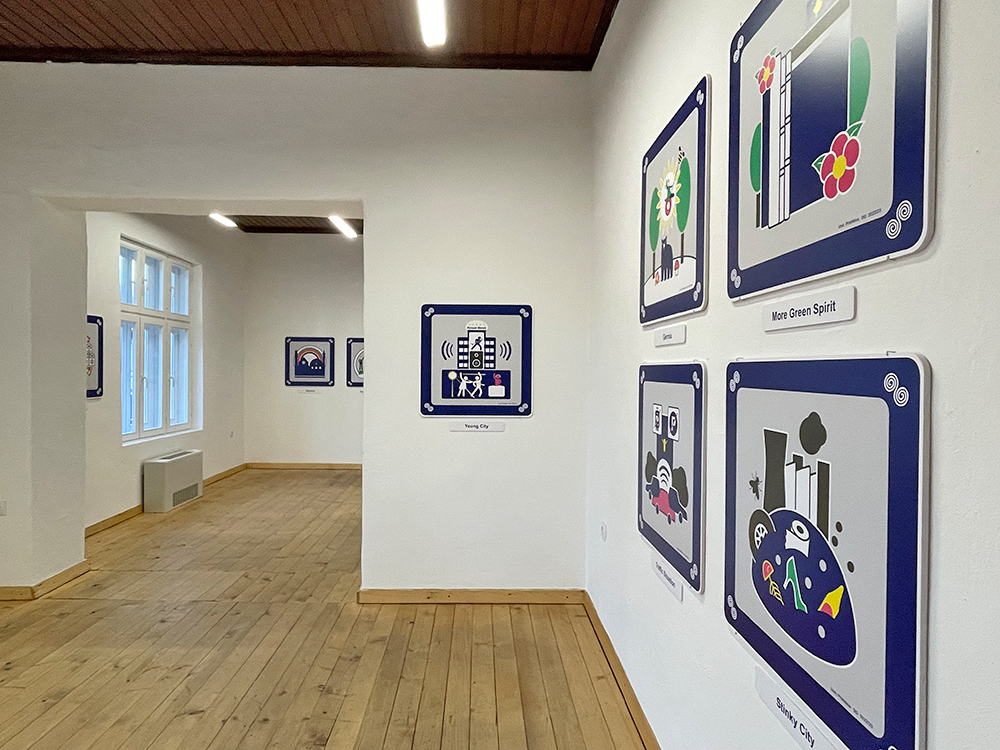 Soloexhibition Soloexhibition "CityX - Unë, Prishtina" 2023, Center for Narrative Practice, Pristina, Kosovo
Drawings
Drawings "CityX - Unë, Prishtina"
Pictograms
The 13 pictograms reflect the concerns of a diverse urban population in a condensed form.